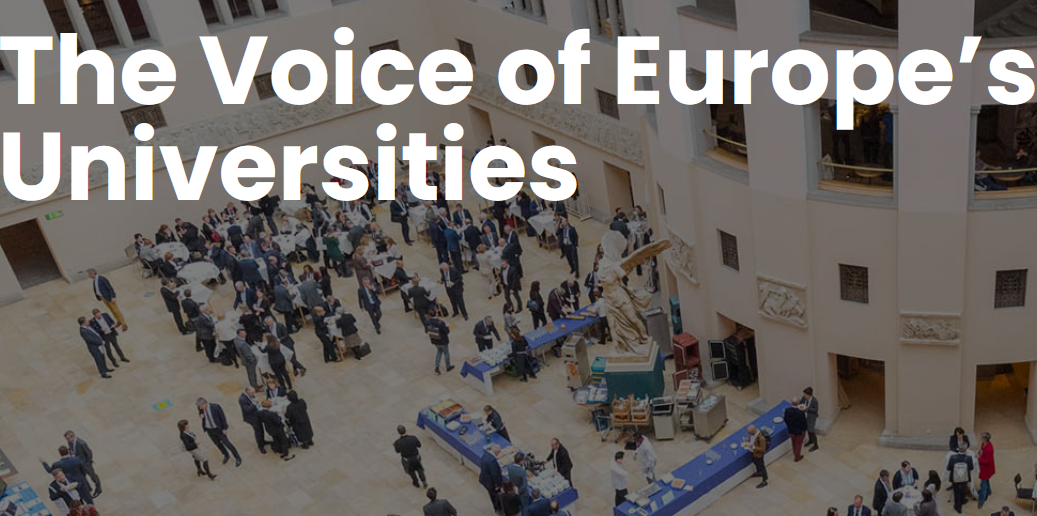 The European University Association (EUA) held its regular annual conference in Budapest on April 28-29. As a full member of the EUA, the University of Public Service took part in the forum. The largest and strongest interest association of European universities, with the participation of nearly 500 university leaders, analyzed the situation of university core values ​​in the framework of the conference.
EUA member institutions agreed that, as democratic values ​​were the subject of a wide-ranging debate in many countries, universities should pay particular attention to protecting values ​​such as scientific freedom, academic autonomy and freedom of expression. Universities need to take on social responsibility, foster a culture of academic integrity, and engage in partnerships that advance their strategic goals and defend their principles and values.
The conference also reviewed the situation of Ukrainian universities and the opportunities that European universities could offer Ukrainian institutions and students. The conference's plenary session discussed the latest challenges to scientific freedom, university autonomy and possible responses.
UPS has been an active member of the EUA community since 2013. In 2017, our University participated in the EUA Institutional Evaluation and Quality Assurance process, which provided advice on the further development of the UPS and praised the results achieved.

Dr Norbert Kis, Vice-Rector for Institutional Development