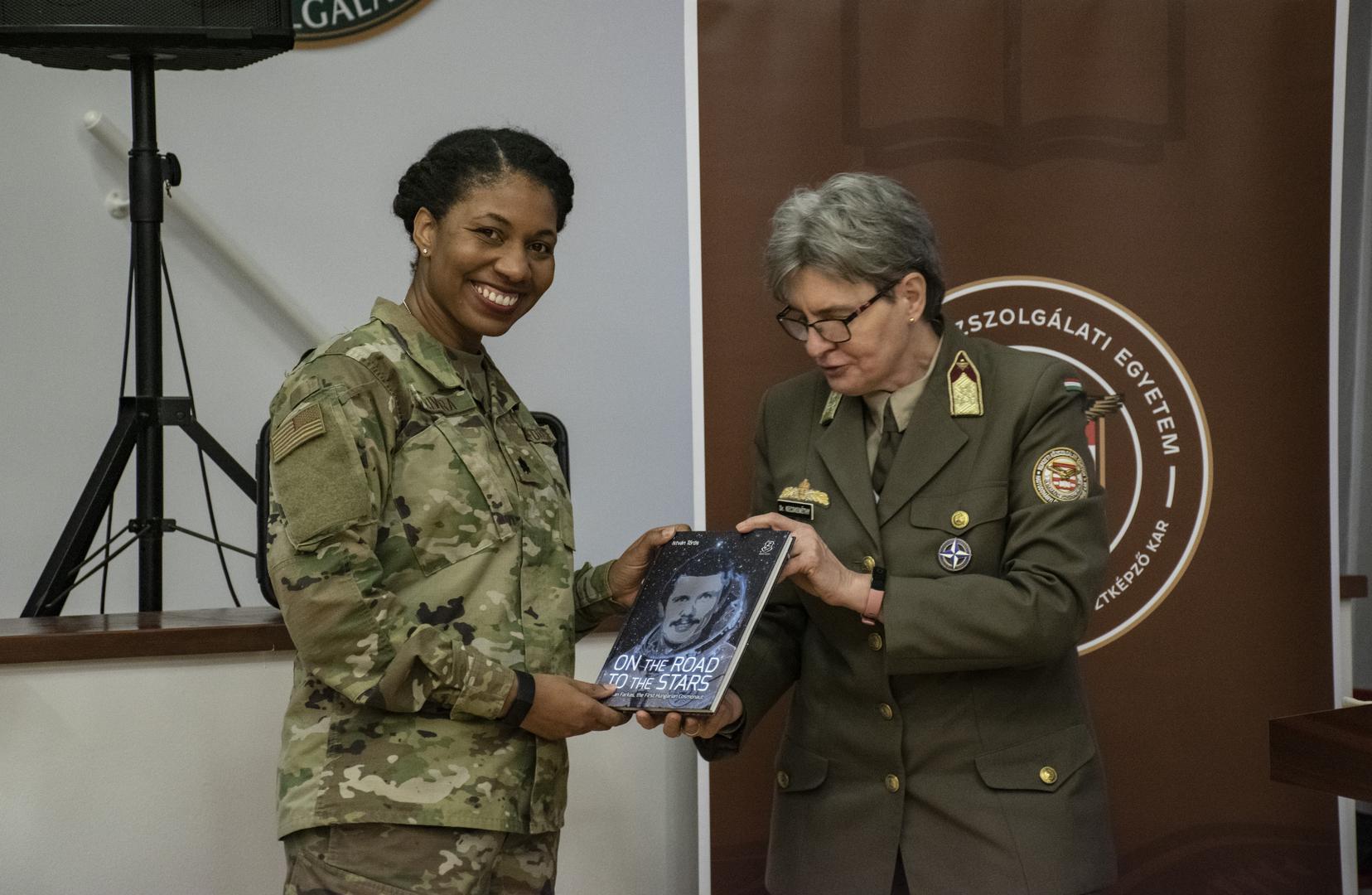 Lt. Colonel Tiffany N. Rivera, Deputy Chief of the US Office of Defense Cooperation in Budapest, gave a presentation at the Faculty of Military Science and Officer Training of Ludovika – UPS.
Lt. Col. Rivera, who previously served at both NASA and the Pentagon, gave an interactive presentation on the new security challenges facing space and the rationale behind a space force.
She explained that while we do have to face the new challenges of potential attacks on space assets, we also need to protect our space systems from damage caused by space debris. While the civilian world is no stranger to the concept of space competition, security and defence professionals have a different view on potential threats.
For example, Lt Col Rivera cited the "digital vulnerability" of society and used the consequences of a possible attack on satellites to illustrate her point. More specifically, Lt Col Rivera explained that an attack on our satellites could impact the ability of positioning systems to function properly, as well as disrupt weather systems, science, banking transactions, and/or transport management.
At the end of her presentation and the ensuing Q&A session, Lt Col Rivera was presented with a book on Bertalan Farkas entitled "On the Road to the Stars" by István Tőrös from Prof. Dr. (Col.) Klára Siposné Kecskeméthy, Acting Vice Dean for International Affairs