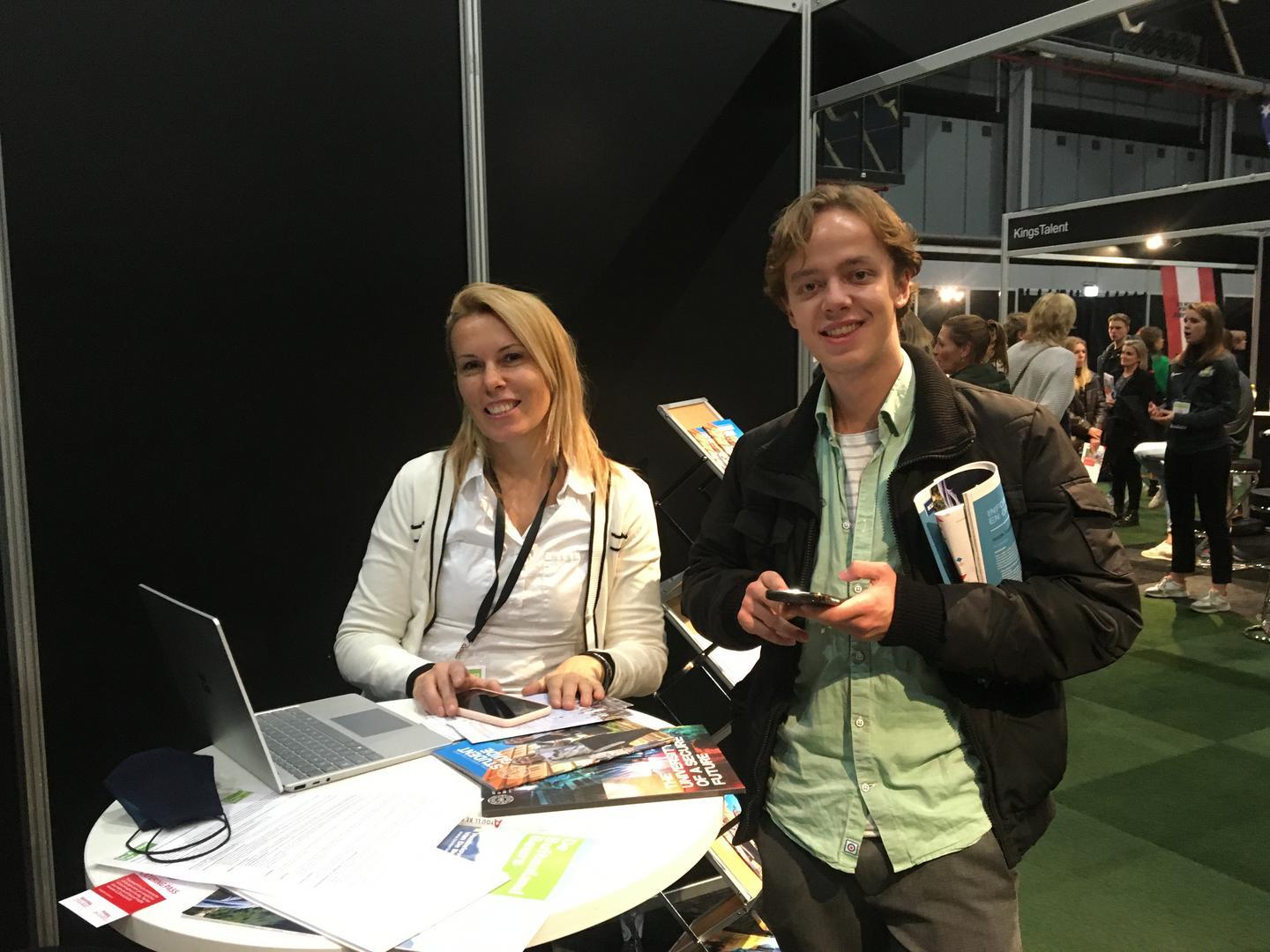 This past Novemeber, the Go-Abroad Study Fair was held in Utrecht under strict epidemiological measures. The educational and research opportunities of Ludovika – UPS were presented by Antónia Kováts, Head of International Office, and Rita Ábrahám, officer of the Secretariat of the Vice Rector for International Affairs.
With more than 80 exhibitors, the traditional fair offered information about university and higher education opportunities, internships, language learning options, student work placements, sport-related study and money-earning opportunities, exchange programs, and the call for volunteer work. The event attracted over six thousand visitors, composed mostly of young people interested in furthering their education and their families.
The organizers of the event continuously encouraged young people to study abroad not only for the academic challenge, but also because employers highly value this type of experience. Additionally, this unique opportunity – less often available in the world of work – largely contributes to one's personal development.
Visitors were also offered a series of informative presentations on the importance of language skills, how to choose the right university, and the intricacies of applying to different higher education institutions abroad.
In the vicinity of Polish and Czech institutions, the stand of Ludovika – UPS was visited by a number of young people. The students were interested in the Central European region and the UPS's courses, and they also asked questions about medical and engineering trainings in Hungary. The discussions revealed that many visitors were keen to visit Hungary.