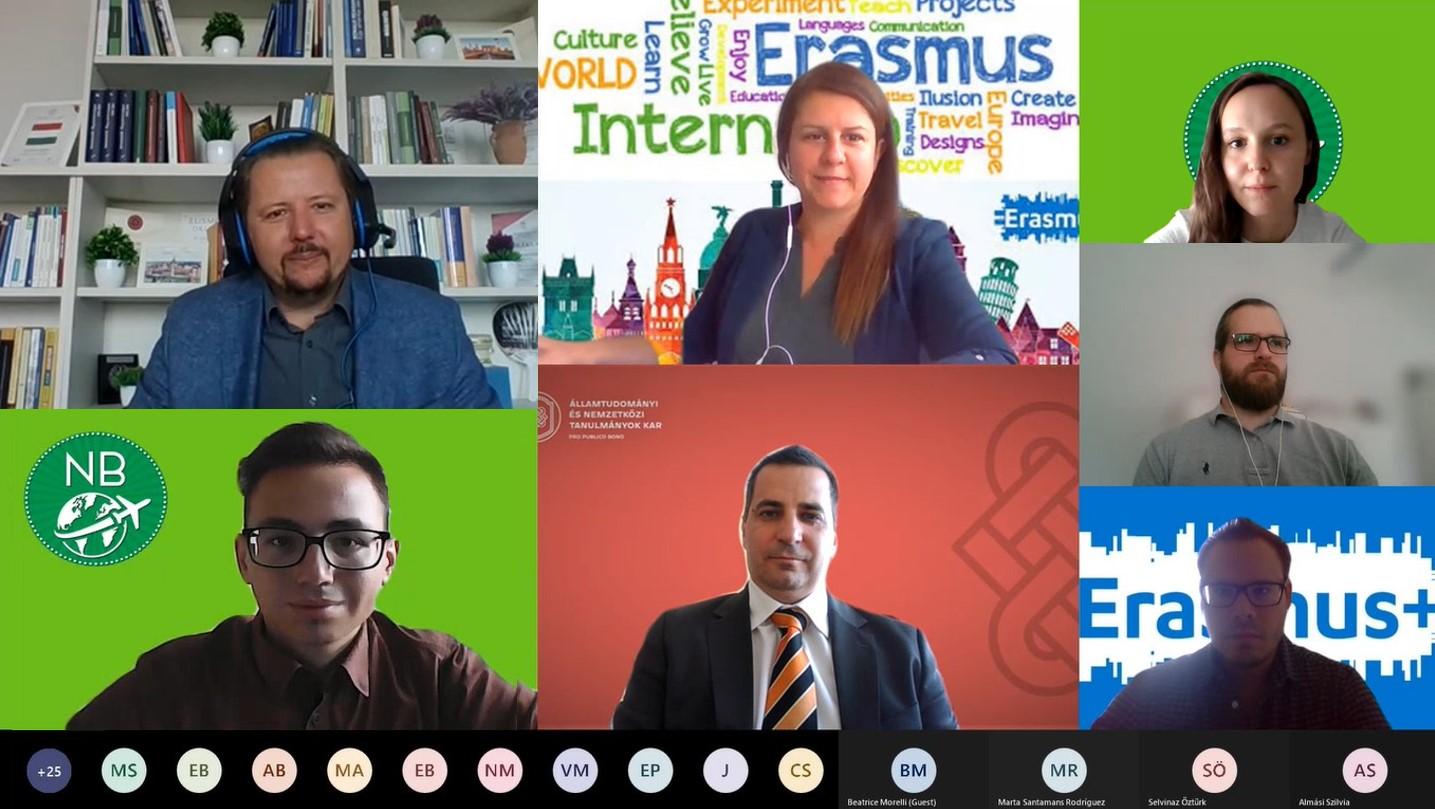 In accordance with tradition the semi-annual informational event, called Orientation Day was held by the International Department of the Faculty of Public Governance and International Studies for the Erasmus+ scholarship students in the 2021-2022 Autumn Semester. Basically the event was always organised during the registration period, but this time it was online, to ensure the opportunity for the students both who has already arrived to Budapest and still on the way to the University.
The event was opened by the new Dean of the Faculty, Gergely Deli, who warmly greeted the students at the Faculty. He highlighted the character-shaping role of foreign part-time studies, emphasized Ludovika's role in combining tradition and modernity, which will certainly affect anyone who turns up on campus and states that whoever once studied here will certainly be a "Ludovician" for the rest of his life.
After, the International Vice-Dean, Péter Krisztián Zachar, guided the students through the history of the University, the structure of the Faculty, mentioning topics which are about to be held through the foreign language courses and the courses offered this semester and shortly informed about the sport and recreational opportunities on the Campus. This was followed by video messages from foreign language of the subject teachers, who briefly introduced the subject they were teaching and explained what topic they are dealing with.
The academic section was taken over by the administrative information, so Zsombor Artner, the Erasmus student coordinator of the Faculty and Gergő Drahota of the Study Department introduced themselves and presented current information and deadlines. Following the introduction of the international committee of the faculty's Student's Union, the staff answered students' questions.
Everyone agreed that all parties are looking forward to attendance training as this is how real professional experiences ​​​​​can be lived,
and Erasmus is an adventure, a career, a community.