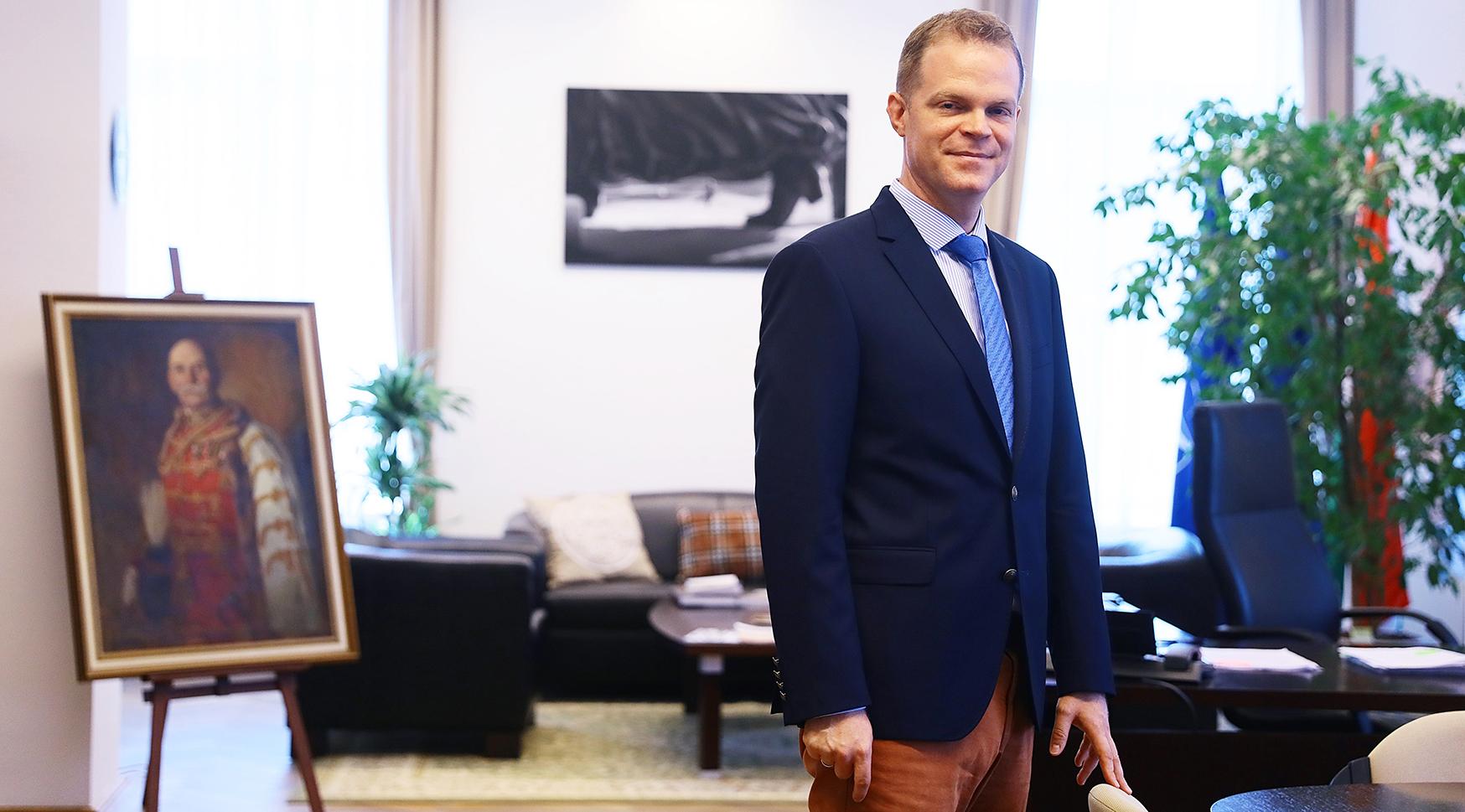 Tha Ludovika Community is proud to announce that the 2021 Tokyo Olympics qualification competition is held on the Ludovika campus between 24-28 March 2021. Our nation treats Modern Pentathlon as one of the most traditional sports, so we are delighted to have the possibility of organizing such a great event. We would like to convey the greeting words of our Rector, Dr. András Koltay for the occasion.
"
Dear Fellow Athletes,
Dear Organizers,
Dear Friends of Sports!
On behalf of the University of Public Service, I would like to welcome you to the Ludovika Campus, the site of the Pentathlon World Cup.
It is a great honour and always a special opportunity for our university to support outstanding sports events and exemplary sports achievements, as the idea and tradition behind sports and noble competition also permeate our institution and environment.
An integral part of our university's traditions dating back to the 19th century is the performing of sports with a long history such as horse riding, fencing, shooting, swimming or running.
Like the students of the former Hungarian Royal Ludovika Military Academy, our current students may learn and practice these sports in the framework of education or in their free time.
Pentathlon therefore occupies a special place in our hearts as well as in our campus' life, in our memories, in our efforts to preserve traditions.
Moreover, Pentathlon is a sport of special importance in Hungary; it is part of the national identity, which has given Hungarian sports fans many wonderful moments, which is why it is such a pleasure to host the World Cup.
I hope that during the competition days ahead of you, you will also have at least a bit of time to see and get to know our university campus and perhaps close it in your hearts. I also hope that, in this modern sports infrastructure, beyond the excitement, struggles and results of the competition, you will find something personally interesting, motivating or nice for some reason and will keep it in your good memories.
I sincerely wish you that your persistent and hard work would show in your results, that you would be able to get the best out of yourself, and that you will maintain your commitment and endurance. This extraordinary period demands a lot of strength from all of us and although the atmosphere of the competitions is less pulsating in these days, despite the silence of the stands, I invite you not forget that many people support you from afar, let yourself experience the beauties and joys of sport!
I wish all participating Athletes and the tireless Organizers of the competition fruitful and exciting days!
Dr. András Koltay
Rector
University of Public Service"
For further information of the event, please consult: https://wc2021.pentathlon.hu/