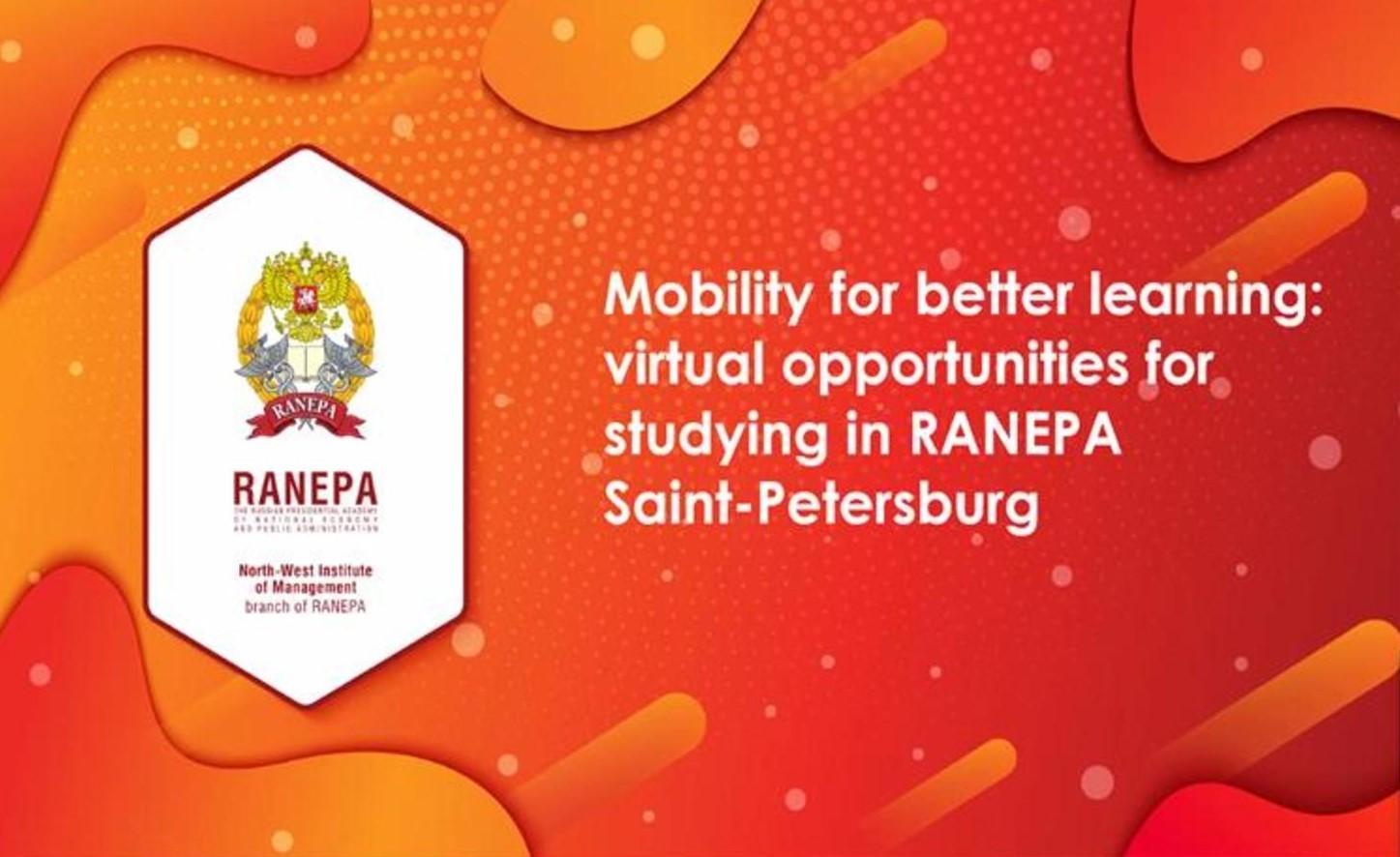 Seven students from the Faculty of Public Governance and International Studies were accepted by one of our partnerinstitutions, RANEPA, which promoted its online English program called Global Studies in Russia for the spring semester of the Academic Year 2020/2021. It is an integrated high-profile English language program in political science launched by the Faculty of International Relations and Politics, RANEPA's brand-new innovative educational school in political science, located in Saint-Petersburg. The Program focuses on Russian studies and promotes the genuine interest to the Russian politics, language and culture among the international students majoring in political science and complementary fields.
Global Studies in Russia welcomes international bachelor students and BA degree holders interested in major fields of political science and having the particular interest in Post-Soviet and Russian Studies. During the semester they will also have the chance to study the Russian language even from the basics.
On December 14 and 15 an online winter school was also held with the title "Mobility for better leaning: virtual opportunities for studying in RANEPA Saint-Petersburg" for the prospective applicants who were intended to participate in the program. They were informed about the requirements and classes by the professors, Dr. Ilya Matveer and Dr. Konstantinos Kostagiannis. Dr. Ilya Matveer is responsible for the course Urban Studies and Politics while Dr. Konstantinos Kostagiannis is going to have two courses: Global Governance and Russian Politics. Global Governance aims at familiarising students with global governance and some key debates surrounding it and Russian Politics is dedicated to Russian politics, with a particular emphasis on foreign policy. For each course 6 credits can be earned at the receiving institutions which are going to be certified at Ludovika - UPS.