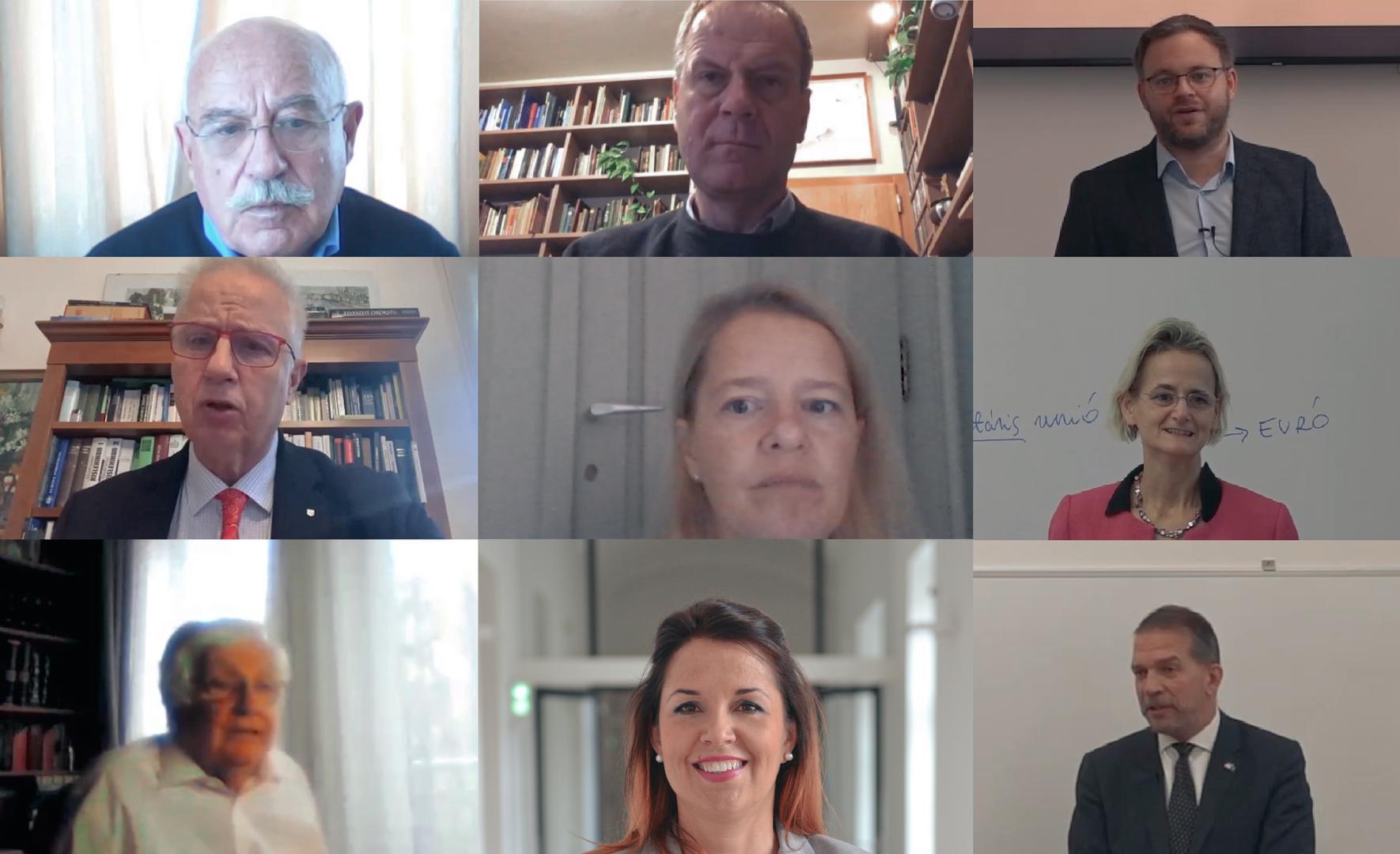 Among others, former minister for foreign affairs János Martonyi, former EU Commissioner Tibor Navracsics, MEP László Trócsányi and Deputy Minister Balázs Orbán were guest speakers at the UPS "Governance and Leadership" master's course on European Strategy.
"Students of the University of Public Service are in a privileged position to complement their in-depth academic learning with practical knowledge coming from the most important Hungarian makers of European strategy", emphasized Boglárka Koller, the course leader, when presenting the course. During the autumn semester, students were able to hear in detail from deputy minister Balázs Orbán about the process and challenges of creating a member state EU strategy, while the key pillars of the Hungarian EU strategy were presented as well. János Martonyi, former minister of foreign affairs of Hungary, presented the milestones of the 70 years of integration history since the Schuman Declaration, and on another occasion discussed the connections between EU identity and law. MEP and former Minister of Justice László Trócsányi's presentation "Quo vadis, Europe?" gave interesting insights into the most important contemporary debates on the future of the Union.
Students received a comprehensive summary of this year's EU events from Tibor Navracsics, Director of the European Strategy Research Institute, former EU Commissioner. Enikő Győri MEP and scientific member at the Department of European Studies presented the most important economic challenges in the EU and modelled a European Parliamentary debate. One of the guest speakers of the course was Gábor Zupkó, Head of the European Commission Representation in Budapest, who, in addition to the future challenges facing the EU, also spoke about the everyday life of EU officials. Academic Tibor Palánkai provided a comprehensive assessment of the possible perspectives of the enlargement of the Euro area, and highlighted the economic effects of the COVID pandemic as well. During the autumn semester of the master's program, Réka Somssich, Professor of ELTE Faculty of Law, covered the language policy issues of the EU, while Gyula Nagy-Sándor, Associate Professor at Corvinus University, covered the external dimension of EU policies and gave an interpretation of the relations of EU Member States and Latin America in a global context.
The presentations of the lectures were discussed further by the students in group activities, whereby they could formulate their own opinions on the most important issues of the European Union as well.