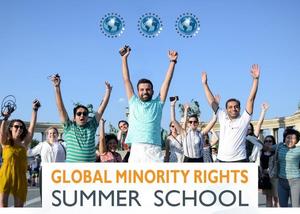 The Tom Lantos Institute (TLI) and the National University of Public Service (NUPS), in cooperation with Middlesex University London (MU) are organizing their seventh international summer school on minority rights with a special focus on issues related to labour, land, and development from a minority perspective.
Growing economic inequality and exclusion are critical issues in today's world, with income gaps widening and economic power becoming concentrated among a small group of global elite. Persons belonging to national or ethnic, religious, and linguistic minorities and indigenous peoples have been deeply affected by these processes and been excluded from full and effective participation in economic life, in the developing and the developed world. Several international legal instruments recognize the right to work; as a source of income, a path to personal development, and a means to ensuring greater social and economic inclusion. Nevertheless, minorities often face discrimination when seeking employment, which results in limited opportunities, poverty, and general economic exclusion. Land is often a source of income, food, and security for representatives of minority groups and indigenous peoples. Unfortunately, their right to own and use their land is often violated, and in many cases, minorities find themselves displaced from or dispossessed of their land. Access to land is also closely linked to adequate housing. Thus, as many minorities such as the Roma are denied access to land, they face difficulties with securing adequate housing. Development interventions, such as the Sustainable Development Goals (SDGs), aimed at reducing poverty and increasing the effective participation of disadvantaged groups in public life, often fail to take into account the unique situations of minorities, and the impact of discrimination on these groups. As a result, minorities fail to reap the benefits of development interventions aimed at reducing the poverty and economic exclusion in which they live.
The 2019 Global Minority Rights Summer School will examine these issues related to labour, land, and development from a minority perspective, bringing together policy makers, civil society activists, academics, and other key stakeholders. The six-day interactive summer school will address contemporary trends, developments, and challenges related to the economic rights of minorities, and examine specific case studies related to these issues. The United Nations Special Rapporteur on Minority Issues will participate in the summer school, and discuss his mandate and the work he has done since his appointment in 2017. In addition, participants will be allocated time to make presentations on relevant subjects of interest to them.
For more information about the application and the summer school in general, please visit the dedicated website of the programme at: