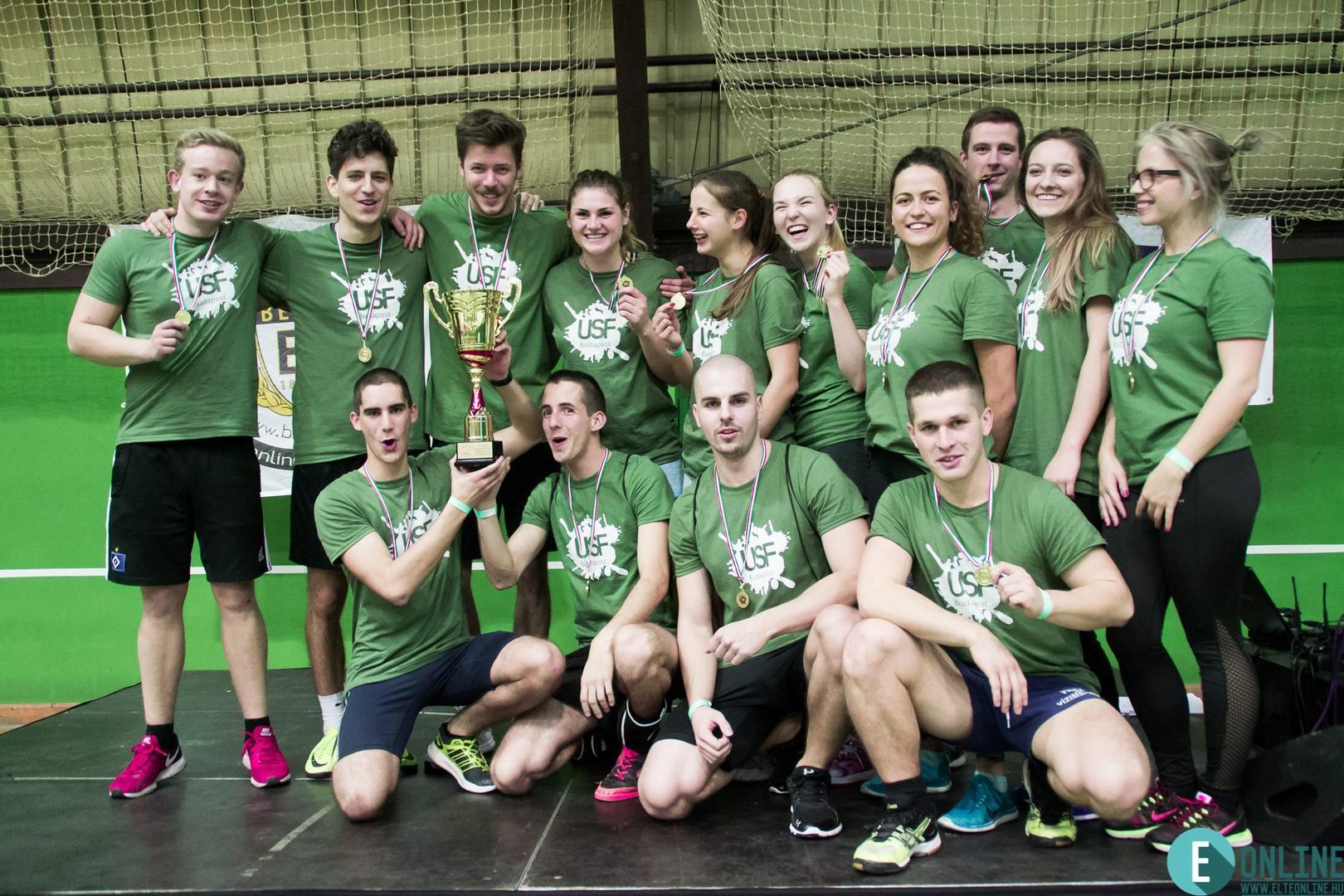 On November 24 the University Sports Festival Budapest was organized for the second time at the ELTE Sports Yard at 10/B Bogdánfy Street in the cooperation of ELTE, ESN ELTE and Budapest University Athletics Club (BEAC).
The main aim of this event is to provide a community experience through sports for the exchange students in Budapest who will get an insight of the university sports life of Budapest. At the end of the event, the National University of Public Service has won the award of the sportiest higher education institution.
Nearly 300 students from 11 higher education institutions took part of the event, representing 50 different countries. The event gave opportunity to students from Columbia, Nepal, Iran, Ecuador, Afghanistan, and even from Zimbabwe to practice sports together. Beside volleyball and futsal championship, the participants could try themselves in aerobics, martial arts, polefitness, functional trainings and stability workout.
The competition between the institutions was won by the team of NUPS, silver medals were handed to the students of ELTE, while the third place was won by the students of Corvinus University.
Results:
1. National University of Public Service - 1500 points
2. Eötvös Loránd University - 1450 pont
3. Corvinus University of Budapest - 1100 points
4. Andrássy University Budapest - 1000 points
5. Budapest Business School - 950 points
6. International Business School - 900 points
7. Kodolányi János University of Applied Sciences - 900 points
8. Budapest University of Technology and Economics - 850 points
9. Budapest Metropolitan University - 750 points
10. CEU - 750 points
11. Károli Gáspár University - 700 points