Department of Aircraft and Engine
Department of Aircraft and Engine
Head of Department: Lt. Col. László Kavas, PhD, Associate Professor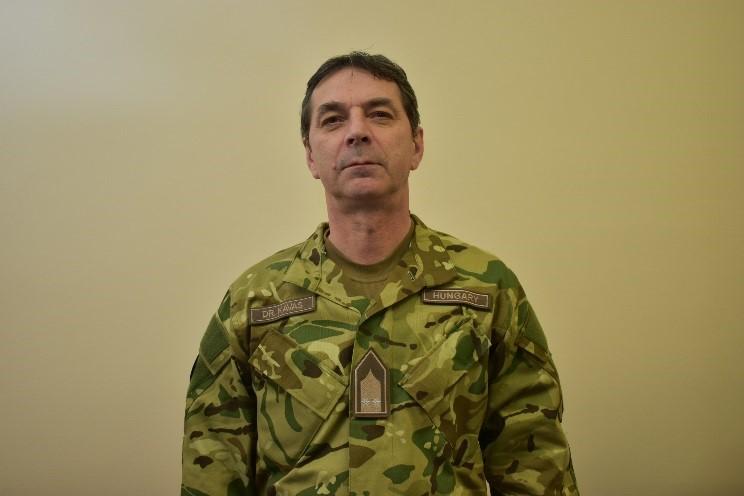 Lt. Colonel Kavas graduated from Killián György Flying Technical College in 1985 as an aviation engineering officer, and he started his military career as an instructor in the same Collage at Aircraft Maintenance and Repair Department. In 1994 he completed his studies at Technical University of Budapest, as certified mechanical engineer. In 2009 he obtained his PhD degree at Zrínyi Miklós National Defence University. His scientific activity covers the following areas: Evaluation of military aircraft, considering technical, technological and economical aspects. Theoretical possibilities and practical solutions of aircraft maintenance and repair methods in HDF.
Contacts:
Office: H-5008 Kilián út 1.,Szolnok
Phone: (+36) 56-512536
E-mail: Kavas.Laszlo@uni-nke.hu
The Department provides modern, high-level training for the future aviation technical officers who, after the prescribed the on-job training, are able to autonomously organise and control the maintenance processes of airplane and helicopter mechanical systems.
The Department's scientific research is aimed in several fields of aviation, with a priority on aviation safety, considering its technical and human aspects. Nowadays, our important project is the 'GINOP 2.3.2-15-2016-00007, "Increasing and integrating the interdisciplinary scientific potential relating to aviation safety into the international research network at Ludovika - University of Public Service - VOLARE'. Our staff members participate in national and international forums and conferences, and present their scientific results in different conference proceedings and scientific bulletins. Additionally, they play an important role both in preparing their talented students for participating National Student Scientific Competition, and in the education of PhD students in our University's Doctoral School.
The main fields of the Department's scientific and research activities are:
CFD simulation of combustion processes of aircraft engines;
modern maintenance and diagnostics of military aircraft;
economical and efficiency questions of combat aircraft;
analyses of competency based preparation and training of aviation technical staff;
maintenance specialities of aircraft composite structures;
application opportunities and limits of alternative aviation fuels.