International Christmas event 2021 - FPGIS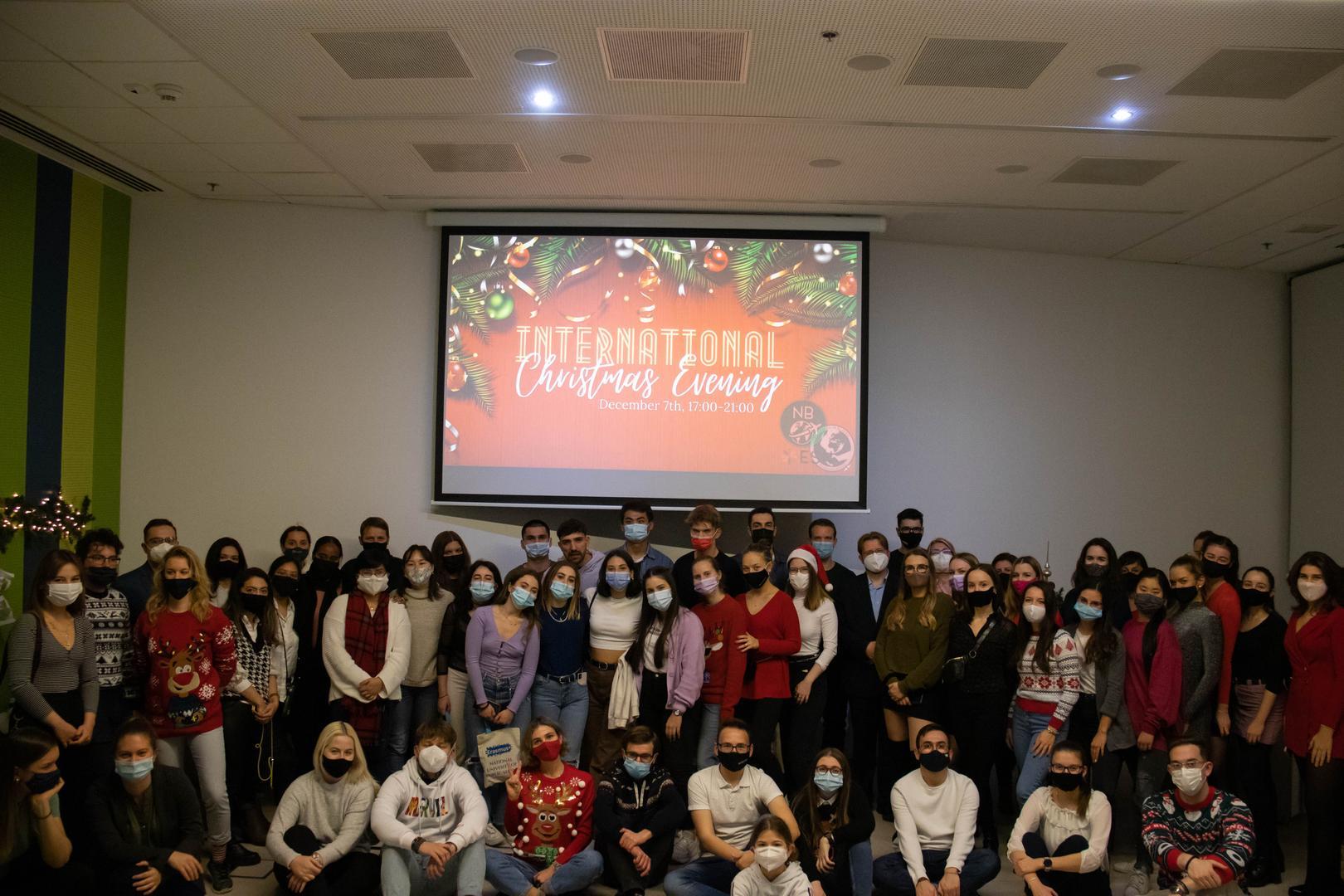 Preparing for the holidays, the International Christmas Evening was organised by the Student Committee for International Affairs, International and European Vocational College and Erasmus Student Network on 07 December 2021 in the College of Orczy Street Multimedia room. The event, which focused mainly on foreign students was very popular, the students could bring their own countries' special drink or food, while the organizers shared a small slice of the Hungarian tradition with their fellow students abroad.
Following the opening of the event various programs were presented to the students, with singing and guitar play. Dr. Péter Krisztián Zachar International Vice-Dean of the FPGIS welcomed the participants and the evening proceeded with joint celebration. Mulled wine and "Beigli" was served to the guests from across the border, students of UPS could taste kazakh, turkish and italian dishes. The foreign studtents received Santa Claus Package from the International Division, Dean's Office of FPGIS. Towards the end of the ceremony, sounds were accompanied by the ukulele, among other things, so the fun continued.