Life at NUPS
NUPS offers a unique environment as its student body incorporates cadets, future police officers and civilian students to become professionals of national public administration or international administration. The most interesting part of being a student of the University is to experience its vibrant and diverse community.
The management of NUPS, along with the main student organisations, is continuously offering programmes to bring together the students of its faculties and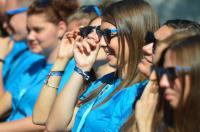 institutions. The Fall Semester's programmes include the opening ceremony of the academic year, the Freshman Ball, and the symbolic event of students' inauguration. Furthermore, each November is regarded as the month of science which is celebrated with open lectures and seminars, presentations of young researchers throughout the country. In addition, NUPS regularly organises a ball where students, lecturers and the administrative staff can come together in a formal yet enjoyable environment. The Spring Semester also offers various colourful programmes, such as the Faculty Days, which include entertaining events and professional conferences as well. The academic year is closed with a ceremonial farewell of graduates who are awarded with the University Ring.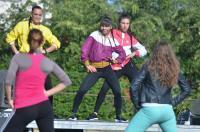 In order to further enhance the co-operation between the various branches of public service, NUPS has also been organising joint exercises for students of all faculties. These events focus on different issues (imaginary crisis situations) which need to be solved through the teamwork of programme participants. The exercises were realised with the participation of students from all of NUPS's faculties and have demonstrated the importance and the prospects of co-operation between and among future officers of the Hungarian Defence Forces, law enforcement members and officials at all levels of Hungarian public administration.
Student organisations also offer opportunities for additional academic efforts and research. There are several special student communities operating as groups of socially sensitive intellectuals who are devoted to their (and their fellow students') talent management. These communities are found in all faculties of NUPS and are open to students with a stronger thirst for knowledge. Another form of intellectual self-development is the participation in the so-called scientific students' associations. In essence, these communities provide a forum for talented students to publish and present their scientific/academic works thereby aiding them in their first steps towards PhD studies.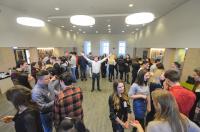 Due to the work of the Erasmus Student Network (ESN), international students are always invited to events and parties organised by the various student organisations while the International Office invites international students to all relevant conferences and scientific programmes in English. One of the University's most popular series of events is the Ludovika Ambassadors' Forum where ambassadors accredited to Hungary share their thoughts about current issues of international affairs related to Hungary and to their respective country.
Representing students' interests is also very important for NUPS. The Students' Union helps our students in this respect and actively participates in the work of every important decision-making body of NUPS. A similar role is allocated to the Doctoral Students' Union, as it represents all PhD students of the university. These organizations also offer a wide range of events for students.
The fortunate geographical location of Hungary allows us to present our students with a possibility for international outreach.