Institute of State Governance and Public Policy
Institute of State Governance and Public Policy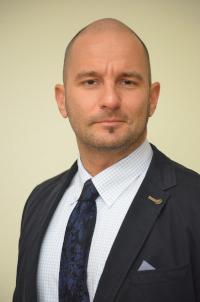 Dr. Balázs Budai, associate professor
Head of the Institute
In addition to earning a degree in Public Administration, Balázs Budai is also a lawyer and software engineer. He defended his PhD thesis, Axiomatic Framework of E-government, at the University of Pécs, with distinction, summa cum laude. His field of research is related to the modernization of public administration and e-government. He has been teaching full-time at the Faculty for almost one and a half decade. Prior to his current position, he acted as Vice-Dean for Education.

Contact:
Office: H-1083 Budapest, Üllői út 82. Educational Centre, room 446.
Phone: +36 (1) 432-9000/20289
E-mail: Budai.Balazs@uni-nke.hu

The former organizational units of the Institute had always dealt with the issues of professional administration and policy. The immediate predecessor had been the Department of Professional Administration and Local Governance, established in 2012. The staff represent the core of the recent institutional development in 2016.
The Institute offers courses in various fields such as economic administration, human service administration and local governance. Economic Administration, Social Cultural Administration and Local governments as required courses are key elements representing the wide-ranging areas of the Institute.
Our institutional transformation enables us to restructure and develop our educational portfolio according to exact professional policies and professional fields of public administration. The Institute lays great emphasis on integrating new areas of research such as Agrarian Administration and Policy, Conservation Administration and Environmental Policy, Defence Administration, Sport Administration, Construction Administration, Water Management Administration.