Institute of Civilistics
Institute of Civilistics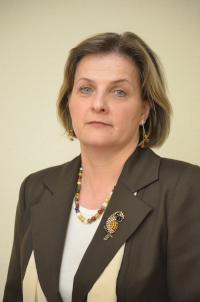 Prof. Dr. Tekla Papp, university professor
Head of the Institute
Prof. Dr. Tekla Papp studied law and graduated summa cum laude from the University of Szeged, Faculty of Law. In 2004 she obtained her PhD degree and in 2010 she habilitated. Starting from 2014, she is full professor of law. She offers lectures on company law, European company law, atypical contracts, European contract law, European commercial law and consumer protection law.
She was granted numerous fellowships (Bern, Turku, Regensburg, Vienna, Coventry, Tokyo, Udine, Trier, Gdansk, Kaunas, Hamburg, Cluj Napoca). She has a good command of English, German and Russian. She was elected as an arbiter of the Chamber of Commerce and Industry of Hungary in 2011.

Contact:
Office: H-1083 Budapest, Üllői út 82., Educational Building, Office 452.
Phone: +36 (1) 432-9000/20726
E-mail: Papp.Tekla@uni-nke.hu
The main purpose of the Institute of Civilistics is to fully and versatilely participate in the scientific life of the National University of Public Service. To reach this goal, the Institute of Civilistics offers a wide range of courses for students at the bachelor, master and doctoral levels as well. During its courses the Institute of Civilistics aims to emphasize and demonstrate the complex relationships between private and public law to raise awareness of the importance of comprehensive knowledge.
The Institute of Civilistics regularly organizes national and international conferences and workshops to provide platforms for gaining and improving knowledge and to facilitate scientific discussions. The Institute of Civilistics aims to build and develop connections with students to nurture talent and to raise interest. The Institute of Civilistics recognizes the importance of forming and developing connections with other Institutes of the Faculty of Science of Public Governance and Administration and also means to cooperate with Hungarian and foreign scientists and universities. The colleagues of the Institute of Civilistics participate in several research projects and they frequently publish their scientific achievements and results.