Military General Staff Training Centre
Military General Staff Training Centre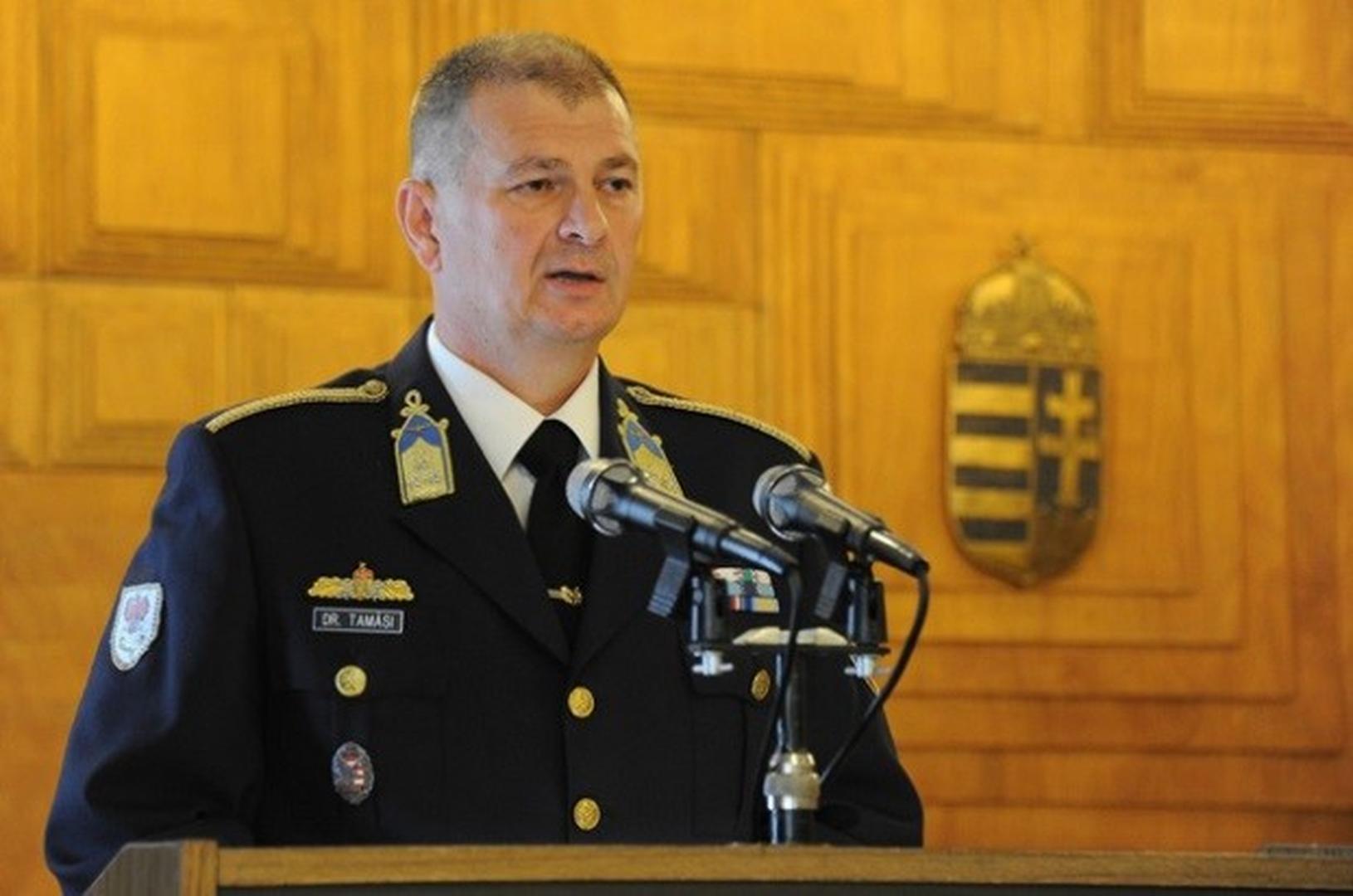 Col. Béla TAMÁSI PhD.
Commanding Officer
Colonel TAMASI has been serving as the Commanding Officer of the General Staff Training Course at NUPS since DEC, 2017. He started his military carrier as a weapon engineer. Later his experiences expended to logistics, disaster management, doctríne and regulation development further on the field of military higher education.
He has got membership in the Hungarian Chamber of Engineers and the Hungarian Association of Military Science.
His international experience includes UN and EU missions in Georgia, in Western Sahara and in Bosnia –Herzegovina.
Contacts:
Phone: (36) 1 432-9000/29-556
E-mail: tamasi.bela@uni-nke.hu
The Hungarian General Staff Training Course, as the highest level of National Military Education, offers an 11-month resident program. The curriculum prepares selected military leaders (resident, foreign) for the responsibilities of strategic leadership and educates them on the development and employment of strategic power. Upon graduation our students will be prepared for leadership positions in the national strategic environment, or as advisors to the senior leadership of the Ministry of Defence, other government agencies, or in foreign militaries. In the academic year of 2012/2013 4 foreign students (German, Italian, Chinese and Russian) took part on the Course, and in the academic year of 2013/2014 year a further Chinese student took their place on the Course.
The Hungarian General Staff Training Course is a graduate school, granting a certificate of Higher Military Leadership.
The present 11-month (cc 1,800 classes) curriculum focuses on expanding the understanding of air and army power and on the preparation of high career-officers. Furthermore, it is intended to:
facilitate the strategic-minded thinking of students;
develop and enhances their abilities for General Staff-level command and responsibilities;
enhance students' abilities to think critically about strategic military concepts in a dynamic international environment;
broaden students' understanding of the nature of conflicts and current and future threats to Hungary and its NATO allies, and;
develop and enhances students' abilities to plan and execute National and NATO joint planning process (COPD) and joint operations to support the Hungarian General Staff.
The course consists of three modules. The Common, Basic Module includes courses related to leadership, security environment, the art of war, home defence and society. The Military Module includes courses related to theory and practice of operations and military unit visits. The third Module is about actualities including the study of recent research, visiting Military and Civilians companies and study trips abroad.