Department of International Law
Department of International Law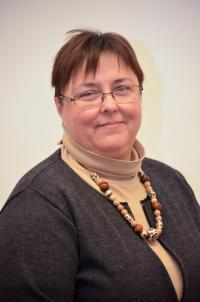 Prof. Dr. Erzsébet Szalayné Sándor, Professor
Head of Department
Dr. Sándor-Szalays research interests encompass international and European law as well; she has over 100 publications dealing with, among others, human rights, international protection of minorities, the European internal market, EU citizenship and the status of individuals under EU law in general. She is a former dean of the Faculty of Law of the University of Pécs, and honorary director at the Centre for European Research and Education at the Faculty of Law of the University of Pécs. She is professor honoris causa at the Babes-Bolyai University (Cluj-Napoca). In 2013 she was appointed as Deputy Commissioner for Fundamental Rights responsible for the protection of the rights of nationalities living in Hungary. She is a member of the Board of the Hungarian branch of FIDE (Fédération Internationale pour le Droit Européen) and a former member of the Board of Trustees of the Europäische Rechtsakademie (ERA) in Trier.
Contacts:
Office: H-1083 Budapest, Ludovika sqr. 2., Ludovika Main Building Room 248.
Phone: (36) 1 432 9000/ 20784
E-mail: Sandor.Erzsebet@uni-nke.hu
The mission of the department is to provide education and training for members of public administration in those branches which work in an international environment either within the foreign services branch or in other sectoral fields, as well as Hungarian representatives and staff members of international organizations. The Department of International Law participates in education and research at the Faculty of International and European Studies both at Bachelor (BA /BSc) and Master (MA /MSc) levels through offering a combination of modern interactive education and cutting edge comparative research methodology in the field of international law, specifically regarding the law of the European Union and other international institutions, the law of war and peace, as well as humanitarian law, human rights and minority rights protection.
Members of the department are renowned practitioners of the highest standards in the field, contributing to the development of the professional networks of the faculty, conducting internationally embedded research, while also engaging in public and media discourse regarding their respective fields of expertise. Their outstanding experience in international law, with a special focus on human rights and minority rights issues make them a perfect choice for professional and scientific consultation for Hungarian and international students and staff members of the faculty.
An outstanding scholarly program of the Department of International Law is the Global Minority Rights Summer School, co-organized with Tom Lantos Institute and in co-operation with Middlesex University (MU), London, supported by the Ministry of Foreign Affairs and Trade of Hungary. The Summer School, organized annually since 2013 has a special focus on minority rights, political articipation and civil society.