Department of European Studies
Department of European Studies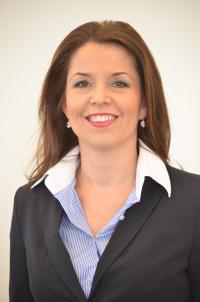 Dr. Boglárka Koller PhD, Associate Professor
Head of Department
Dr. Koller graduated from the Corvinus University, Budapest as an economist in 1998; she also holds an MA in Nationalism Studies from the Central European University and an MSc in European Studies from the London School of Economics and Political Science. Her main research areas are governance and policy-making in the EU, history and theories of integration, differentiated integration and multi-speed Europe, identity issues and Euroscepticism East-Central Europe. She defended her PhD thesis (The dynamic model of the post-national identity structure) in 2004. She has numerous publications on European integration.
Contacts:
Office: H-1083 Budapest, Ludovika sqr. 2., Ludovika Main Building Room 258.
Phone: (36) 1 432 9000/ 20828
E-mail: Koller.Boglarka@uni-nke.hu

The mission of the department is to educate and train internationally competitive experts with thorough theoretical and professional knowledge on the European Union who are able to pursue successful careers in public service, in EU institutions or in other international organizations. The Department of European Studies – that has a strong multidisciplinary character – is responsible for teaching and researching the various aspects of EU integration and it is firmly dedicated to the synergy of education and research.
The education portfolio of the department includes the EU-related courses of the newly launched International Public Management (BA /BSc), and the English-language International Public Service Relations (MA /MSc) programs, as well as the EU-related courses of other modules of the university. Thus, the Department of European Studies is responsible for teaching the history of European thought and integration, the EU policies, institutions, decision-making, comparative analysis of EU members-states, the economic and monetary integration, and the current issues and agendas in EU policy-making.
The main research focus of the department is the EU integration, encompassing the interpretation of the integration process through the answers provided to political, economic and societal challenges of the current crisis; the differentiation, integration and multi-speed Europe; the various forms of Europeanization and interest representation in Central and Eastern Europe in the post-enlargement period and the a patterns of multi-level governance (MLG) in the region.
The Department of European Studies is part of the Jean Monnet Network, runs a Module with two courses on EU policy-making and operates a microsite on NUPS's website.
Apart from focusing on migration issues this year, the Department of European Studies in 2016 was highly focusing on analysing the Brexit and its possible scenarios.