Chinese Public Administration, Economy and Society Research Centre
Chinese Public Administration, Economy and Society Research Centre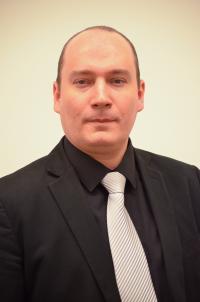 Dr. Sándor P. Szabó PhD, Associate Professor
Head of Centre
Dr. P. Szabó is an acknowledged Sinologue both in Hungary and in China, affiliated with various institutions where education and research on China or in Chinese language is provided in Hungary. Dr. P. Szabó has a well-established background and an extensive network of professional relations also in China, including Minzu University of China and Beijing University. At the National University of Public Service his experience and in-depth knowledge also serves the education and training of members of the public administration specializing in Chinese foreign, administrative and trade relations.
Contacts:
Office: H-1083 Budapest, Ludovika sqr. 2., Ludovika Main Building
Phone: (36) 1 432 9000/ 20250
E-mail: P.Szabo.Sandor@uni-nke.hu
The main goal of the Research Centre is to equip current and future public servants with accurate, up-to-date and practical knowledge of China. The Centre fulfils special demands through its educational, research, and government consultative work in the field of modern Sinology.
The Centre provides courses on China's international relations, economy, public administration and society, and is as also involved in education at BA and MA levels. It also offers Chinese language courses that fit into a comprehensive Chinese language program. Every academic year 10-18 participants of the Language program study in China for two semesters, through various Hungarian and Chinese government programs and other scholarship programs.
Research is conducted that focuses on the fields of the international relations, economy, public administration and society of China. In its research projects, the Centre places extra emphasis on delivering applicable results for the academic community as well as providing people working in various fields of public service with crucial information and knowledge. The Centre's educational work is supported by two Chinese language instructors delegated by the Chinese Language Council International of the Ministry of Education of the People's Republic of China.
The Chinese Public Administration, Economy and Society Research Centre has extensive Chinese relations, among others it co-operates with the Chinese Academy of Governance, People's Public Security University of China, Minzu University of China, and the East China University of Political Science and Law.