Faculty management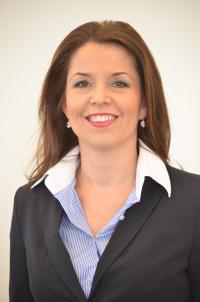 Dr. habil. Boglárka Koller PhD, Associate Professor
Dean
Dr. Koller graduated from the Corvinus University, Budapest as an economist in 1998; she also holds an MA in Nationalism Studies from the Central European University and an MSc in European Studies from the London School of Economics and Political Science.
Her main research areas are governance and policy-making in the EU, history and theories of integration, differentiated integration and multi-speed Europe, identity issues and Euroscepticism East-Central Europe. She defended her PhD thesis (The dynamic model of the post-national identity structure) in 2004. She has numerous publications on European integration.
Dr. Koller is also responsible for the management of the academic and international affairs of the Faculty.
Contacts:
Office: H-1083 Budapest, Ludovika sqr. 2., Ludovika Main Building, Room 252.
Phone: (36) 1 432 9000/20795
E-mail: Koller.Boglarka@uni-nke.hu
Dr. Péter Rada
Vice-Dean for Science and International Affairs
Dr. Rada has been acting Vice-Dean since 2017 at NUPS. He served as the Congressional Liaison Officer at the Hungarian Embassy in Washington, D.C. between 2015 and 2017. Prior to this assignment he worked at the Ministry of Foreign Affairs and Trade and also in academia at several Hungarian and foreign universities. He was also the head of the Corvinus Society, a Budapest based think-tank dealing with international politics and security policy. Peter has published several articles, book chapters on security policy and Trans-Atlantic cooperation and co-authored a textbook on security studies. Peter participated at the U.S. State Department's International Visitor Leadership program in 2010 and was a Fulbright visiting scholar at SAIS, the Johns Hopkins University, Washington, D.C. and Columbia University, New York in 2008-2009. He was also invited to join the Munich Young Leaders program of the Munich Security Conference in 2013, the Young Atlanticist Working Group of the Atlantic Council in 2012 during the NATO Summit in Chicago and also the Future Leaders Program of the Washington based Foreign Policy Initiative in 2016.
Contacts:
Office: H-1083 Budapest, Ludovika sqr. 2., Ludovika Main Building, Room 257.
Phone: (36) 1 432 9000
E-mail: rada.peter@uni-nke.hu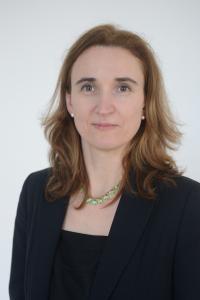 Dr. Mónika Szente-Varga
Vice-Dean for Education
Dr. Szente-Varga has a Master degree of Arts in English Language and Literature that she obtained at the Eötvös Loránd University in 2000. She successfully completed the Doctoral School in 2005 and received her PhD. degree in History with summa cum laude. She is specialized in the modern era and the history of the Hispanic world. Since her professional career in education has started in 2000, she continuously gained experience by teaching in different Hungarian and international (Mexican) universities. She is currently member of different associations and societies, i.e. Hungarian Historical Society (MTT), European Association for American Studies (EAAS), among others. One of her books received an honourable mention in Mexico. Until December 2016 Dr. János Bóka served as the Vice-Dean for Education at the faculty.
Contacts:
Office: H-1083 Budapest, Ludovika sqr. 2., Ludovika Main Building, Room 255.
Phone: (36) 1 432 9000
E-mail: szente-varga.monika@uni-nke.hu
Dr. Aletta Széki
Head of Dean's Office
Contacts:
Office: H-1083 Budapest, Ludovika sqr. 2., Ludovika Main Building, Room 121.
Phone: (3) 1 432 9000/20-783
E-mail: szeki.aletta@uni-nke.hu