Faculty of International and European Studies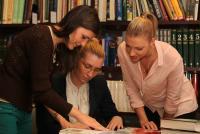 In the past four years NUPS has become the centre of unified public service training and education in Hungary. As an integral part of this process, the Faculty of international and European Studies was established in February 2015 serving as a major pool of trainings and researches engaged in international studies connected to all of the professional fields of public service.The new Faculty's programme portfolio is responding to current changes and challenges in the field of classical international relations and diplomacy. Considering that the values, methods and priorities of international cooperation and diplomacy are undergoing a dramatic change, an international public service career is still a very attractive, however more and more difficult challenge for young talents.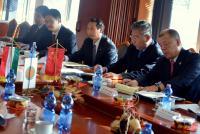 Candidates are prepared for these challenges due to its innovative education and research activity, as a first of its kind in the country. The Faculty aims to raise and train experts who can actively contribute to the effective management of international relations. Students are thaught to interpret, assess and evaluate the political, economic, social and environmental dynamics shaping our world. The Faculty is building a multi coloured, open minded international student, teacher and researcher community. Its vision is to become an 'open window to the world', a match point of cultures and nations.
Flagship topics of the Faculty will be: dependency of national and international public policy making and administration, system of international public law, institutions of the European integration, thematic strategic and security policy, international negotiation techniques and foreign language development of students. The Faculty is also ready to deliver continuing education courses for acting diplomats as well as for diplomats to be newly recruited for national foreign service or for international and European institutions, e.g. EPSO (European Personnel Selection Office) exam preparations. The Faculty aims to become a strong think tank in the field of public policy and state-building with close ties to Europe, China, the USA and further strategically important partner countries
For more information about the faculty, visit:

Faculty Management
Structure
Degree Programmes
Campus
Contacts