Rector's Welcome
It is an often voiced thought that going abroad to study and participating in an exchange programme is an invaluable experience, as well as a great adventure in one's academic career. This has never been truer than it is today.

On behalf of the whole staff and the lecturers, I would like to thank you for choosing Ludovika - UPS to be part of that experience, and I assure you that we are fully committed supporting you during your studies and we hope that your stay in Hungary will be unforgettable.
By joining Ludovika - UPS you will be a part of the strongly knit community of the university – while keeping up with the dynamic educational developments of the 21st century.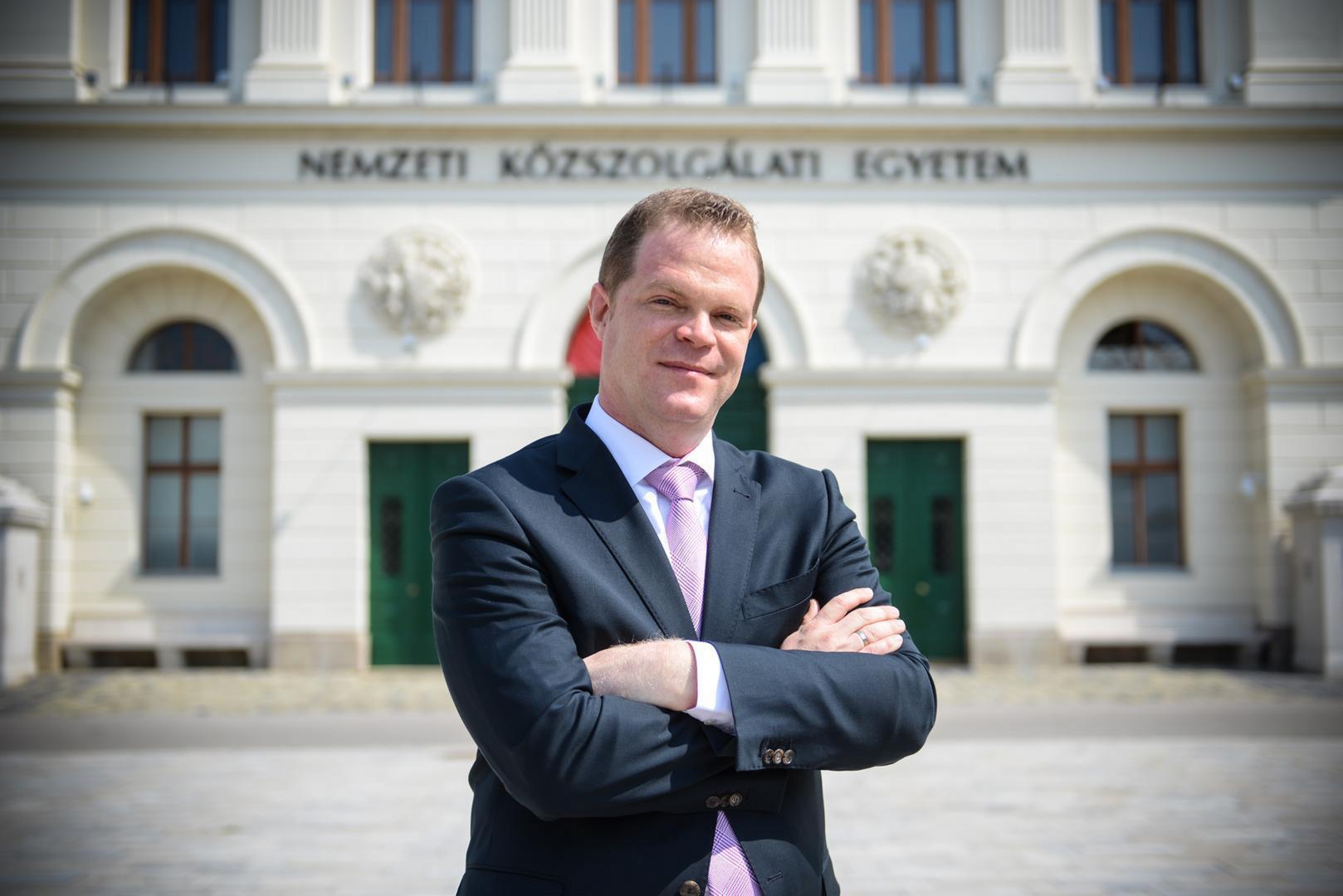 The mission of our university is to train professionals through earning three types of degrees: Bachelor, Master and Doctoral. Our aim is for our graduates to become capable individuals who are committed to tackling the challenges that affect the various parts of the public sector.
Ludovika - UPS was established in 2012 as a result of a merger of three separate higher education institutions. The legal predecessors were Zrínyi Miklós University of National Defence, the Police College and the Faculty of Public Administration at Corvinus University of Budapest. In 2017 Ludovika - UPS integrated the water science department of the Eötvös József College of Baja which now operates as the Faculty of Water Sciences. The university is constantly evolving in order to respond to the changing needs of the education sector. The last academic year also marks an institutional milestone as a new faculty – the Faculty of Public Governance and International Studies – has been established.
As of today, Ludovika - UPS has four faculties (the Faculty of Military Science and Officer Training, the Faculty of Law Enforcement, the Faculty of Public Governance and International Studies and the Faculty of Water Sciences), four doctoral schools, and a dedicated research hub, the Eötvös JózsefResearch Centre.
The latter was established at the beginning of 2019 in order to maintain and develop high-level scientific work and discussion, with the aim of becoming a leading source of knowledge in the region.
Located in the heart of Budapest, the Ludovika campus has 26 hectares of green area, providing a great environment for getting away from the noise of the city. The campus is the place for those who seek active recreation, as it offers a wide choice of indoor and outdoor sport facilities including a running track, swimming pool, gyms and an indoor shooting range. The park offers cultural programs and various leisure activities not only for students but also for the public.
The renovated historical facilities and the new Educational Centre bear the infrastructural qualities of leading European universities.

Finally, let me add that I wish you all success in your studies and hope that you will enjoy your stay with us and that you will greatly benefit from your exchange programme!

András Koltay
Rector